At the LOEWE Centre for Translational Biodiversity Genomics (TBG) in Hesse, Germany, the genomic basis of biodiversity is being researched by analyzing the genomes of a wide variety of living organisms. But what specific research questions are being pursued and what are the social benefits? As a centre supported by four research and educational institutions and financed by the Hessian Excellence Initiative LOEWE, TBG sees one of its central tasks in providing the general public with insight into its research activities. Press releases address the media as multipliers. Reports in newspapers, on TV and radio and on the websites of the participating institutions and the network ProLOEWE inform about the current research activities and their social relevance.
Direct contact to the scientists and their research is possible at public events, where the LOEWE Centre TBG gives insight into the research questions and analysis methods of genomic research by means of participatory experiments, mobile laboratories and exhibits. The focus is also on their application potential.
International Mollusc of the Year (2023)
Two workshops for children in the AHA Research Lab of the Senckenberg Museum, held by TBG scientists on molluscs, DNA extraction and genomics.
Six workshops held by TBG scientists for school classes on their genomic research projects and their career in science.
Medicines of Nature (23.11.2021)
"Medicines of Nature – Discovering, developing and applying new drug compounds
Talks and a Q&A sessions with LOEWE-TBG researchers & industry partners
Online seminar organized by Technologieland Hessen in co-operation with LOEWE-TBG.
Science Year 2020/2021 – Bioeconomy
In the Science Year 2020/21 on the topic of the bioeconomy, the LOEWE Centre TBG and its partner institution Senckenberg will be represented with an exhibit on the exhibition ship MS Science of the Federal Ministry of Education and Research (BMBF). A self-developed entertaining comic strip shows the special potential of natural substances from lichens for sustainably produced products and vividly conveys the technically demanding process of the underlying genomic research. A "Meet the Scientist" event on board with the LOEWE-TBG researcher Prof. Imke Schmitt enabled the visitors in Frankfurt am Main on August 30th, 2020, to talk directly about the research and application areas of natural products.
ProLOEWE-Wissenschaftsrallye (August - September 2021)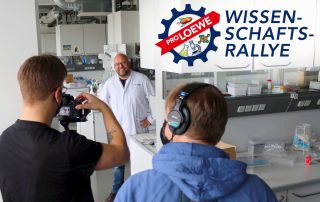 DBU-Week of the Environment (10-11.06.2021)
under the motto "This is how the future works",  with a digital exhibition on TBG subjects – exhibitors were selected by a jury of experts appointed by the Office of the Federal President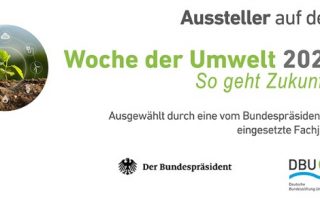 Senckenberg Lecture Series "Bauplan der Natur – Wie Genomik unseren Blick auf die biologische Vielfalt revolutioniert" (March - July 2021)
eight digital lectures focusing on the research of the genetic diversity and the genetic blueprint of living organisms – with special focus on the potential applications of the research findings (e.g.in species conservation or in the discovery of natural substances)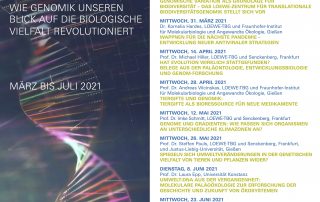 3rd Hessian Innovation Congress (30.10.2019)
with exhibition booth of Senckenberg, the spin-off Phytoprove and TBG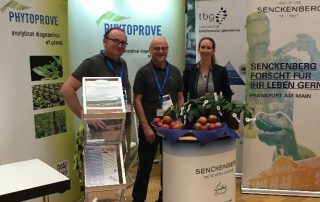 Hessentag 2019 in Bad Hersfeld (07.-16.06.2019, TBG presentation on 11.06.2019)
with TBG-exhibition booth and participatory laboratory for genomic research, natural products from lichens, soil organisms and research on snails
"Grüne Börse" in the Palmengarten Frankfurt am Main (15.-17.03.2019)
with TBG-exhibition booth and participatory laboratory on soil organisms and metagenomics, "Getting to the bottom of soil diversity
Press releases
Popular science articles
Presentation of TBG at public events
Information material about TBG
TBG website
TBG Twitter account
Internal communication
Office address: 
Senckenberg Biodiversity and Climate Research Center
Georg-Voigt-Straße 14-16, 60325 Frankfurt am Main, Room 1.14