LOEWE Centre for
Translational Biodiversity Genomics​
Understanding the genomic basis of biodiversity​

Nominate your favourite mollusc for free genome sequencing
The Senckenberg Museum, the LOEWE-Centre for Translational Biodiversity Genomics and Unitas Malacologica are lauching the call for "Mollusc of the Year 2022". Nominate your favourite mollusc for free genome sequencing. Any living species of mollusc, in any habitat, anywhere in the world is eligible!
From all the nominations Senckenberg/LOEWE-TBG and Unitas Malacologica will select five top molluscs and the final winner will be determined by a popular vote in February / March.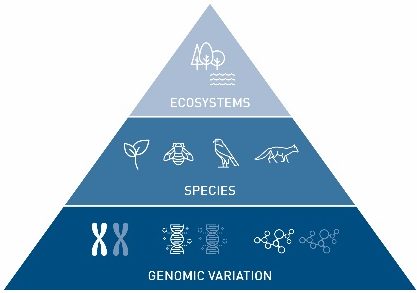 Genomic diversity as a basis for biodiversity
Biodiversity is the result of 3.5 billion years of evolution and one of the most complex phenomena on earth. The LOEWE Centre for Translational Biodiversity Genomics focusses on the genetic basis of biological diversity to make it accessible for basic and applied research. We sequence and study genomic variation across the tree of life to comprehend the origin and functional adaptations of diversity from genes to ecosystems (Comparative Genomics). The data addresses societal knowledge demands in applied fields, such as the genomic basis of biologically active substances (Natural Products Genomics), and the sustainable use and management of biological resources (Genomic Biomonitoring; Functional Environmental Genomics)
Research at the centre is divided into four project areas and numerous individual and joint projects:
What's new at LOEWE-TBG? Find all our videos, news, press releases and selected press articles in our Newsroom. By watching our videos you can, for example, take a look into our lab center and learn more about DNA extraction or get to know TBG's junior research groups. News include scientific results, prizes, conferences, events, job vacancies and much more. Take a look, stay tuned and follow us on Twitter @LOEWE_TBG. 

You need texts or pictures about LOEWE-TBG for publication in media? Our numerous press releases and those of our partners as well as press pictures can also be found at the News Room (via Senckenberg). TBG in TV, Radio and in newspapers – we further compiled a selection of media reports.